Monday 12 November 2018
Venue: Te Tuhi Art Gallery, Pakuranga


2018 Theme:

 

Lines and Designs: Structures & Architecture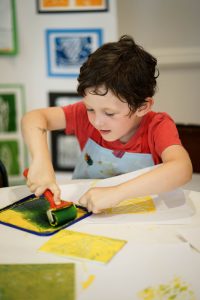 The 2018 theme includes man-made structures – things that go up and out from the ground!
We're talking big (not a candle-stick).
We're talking immobile (no racing cars).
We're talking clever – tower, bridge, pyramid, aqueduct, house, wharenui, dam, castle, mausoleum, temple, cathedral…

You can draw it, make a model of it, photograph it, design it…it's up to you.
Start planning your entry now!
How does the AHE Art Exhibition work?
The AHE Art Exhibition is a chance to enjoy each other's artistic creations and be inspired. Each year we have a theme (e.g. New Zealand Nature; Myths, Legends and Fairy Tales; Cultures of the World…). Children of any age may enter. Each child will receive a participation certificate.
What kind of art work is allowed?
Pretty much anything, we think!  Drawings, painting, collage, sculpture, photography, craft….

CATEGORIES:
Each participant may enter up to a maximum of TWO categories.
2D – that's anything that can be displayed on a flat surface, such as card or canvas. For example: painting, sketching, etching, crayon and dye, collage, cartoon, pastels, printmaking etc or a mix.
3D and Craft this is any art work that is three dimensional. For example: clay sculpture, papier-mâché, painted rocks, wire sculpture, masks, models, carving, dolls, jewellery.
Photography – that's pretty straightforward. You take photos and display them.
Wearable Art – for the truly courageous! Art you can wear.
Illustrate your own Story – create a story or comic that you illustrate.
SIZE:
You may enter one art work OR you may enter multiple, up to the size of a display board (such as used for a Science Fair – able to be purchased at stationery shops).
If you enter 3D or Craft you may use up to half a trestle table (approx 1 m).
COST:
The cost is $5 AHE member ($15 non-member) per category per person.
Maximum cost per family is $15 (AHE members only; this covers one entry per child).
Should your child wish to enter more than one category then you will need to pay for an extra entry. Please pay to AHE a/c 12-3011-0543821-00. Use name and Art as reference; also add number of children e.g. x2
Please note, registrations will not open until Term 4.
PLEASE ENSURE THAT:
Art work that is submitted was made this calendar year.
Any assistance that the child has received with their art work must be acknowledged (see Entrant's Form which will be sent to you when you register and will be given to judges).
Generally, tracing and copying is not acceptable. If this is done, it must be acknowledged. If you have any questions, please contact Monica at art@ahe.org.nz.
We look forward to seeing you at the AHE Art Exhibition!
Thanks to following sponsors for contributing some prizes for the AHE Art Exhibition: